Library
1. To check the library book categories, click on Library>Categories.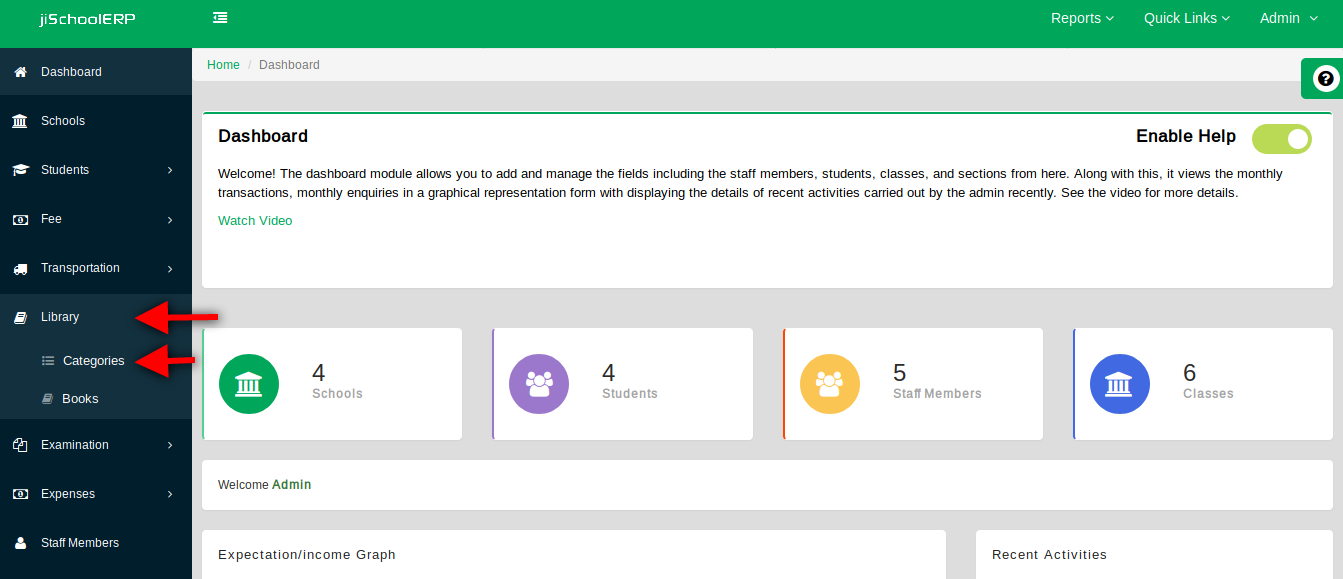 2. The next screen displays you the list of all the categories of books available in the library.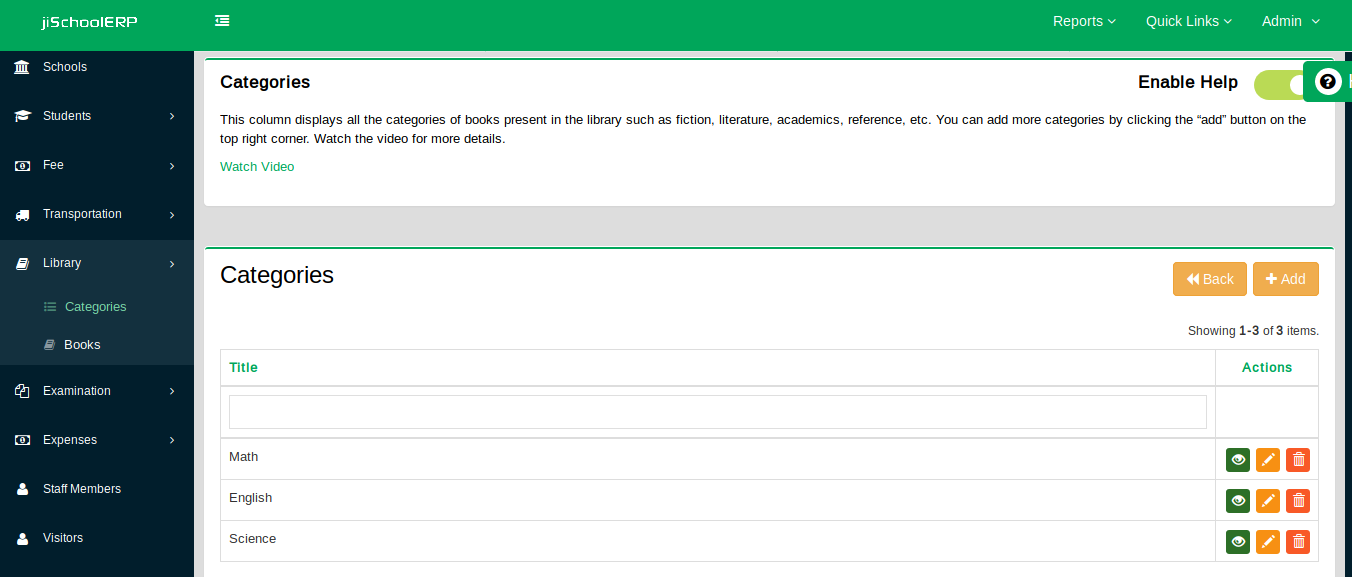 3. You can add a new category by clicking on '+Add' button.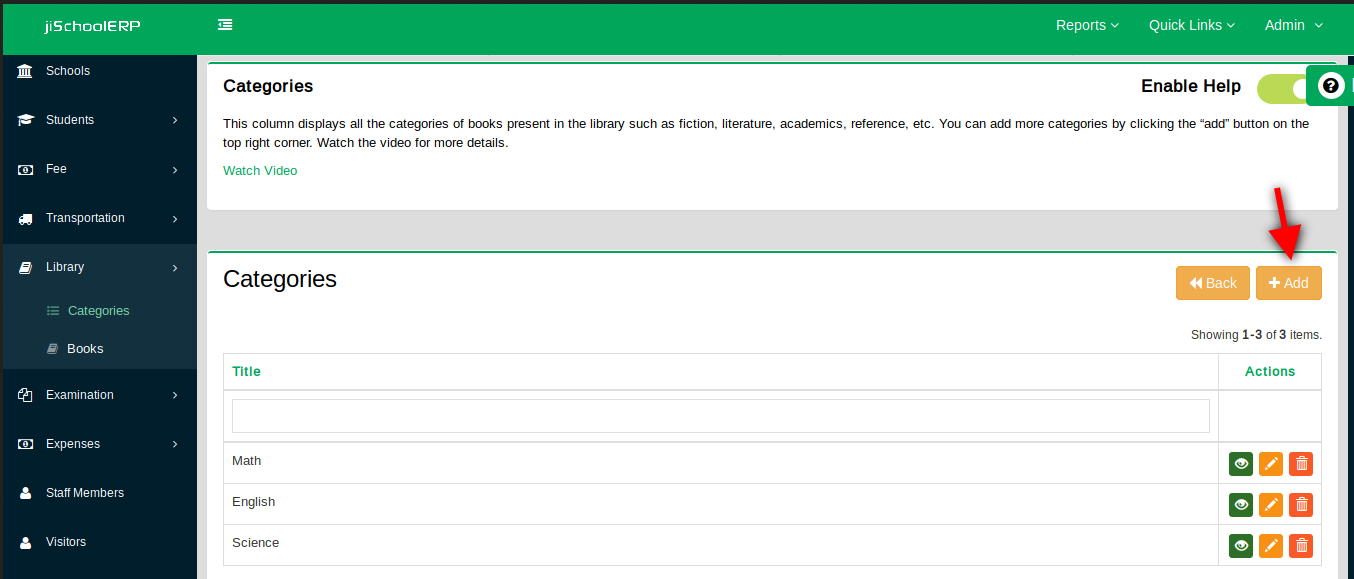 4. Add the details and click on 'Add' button to save.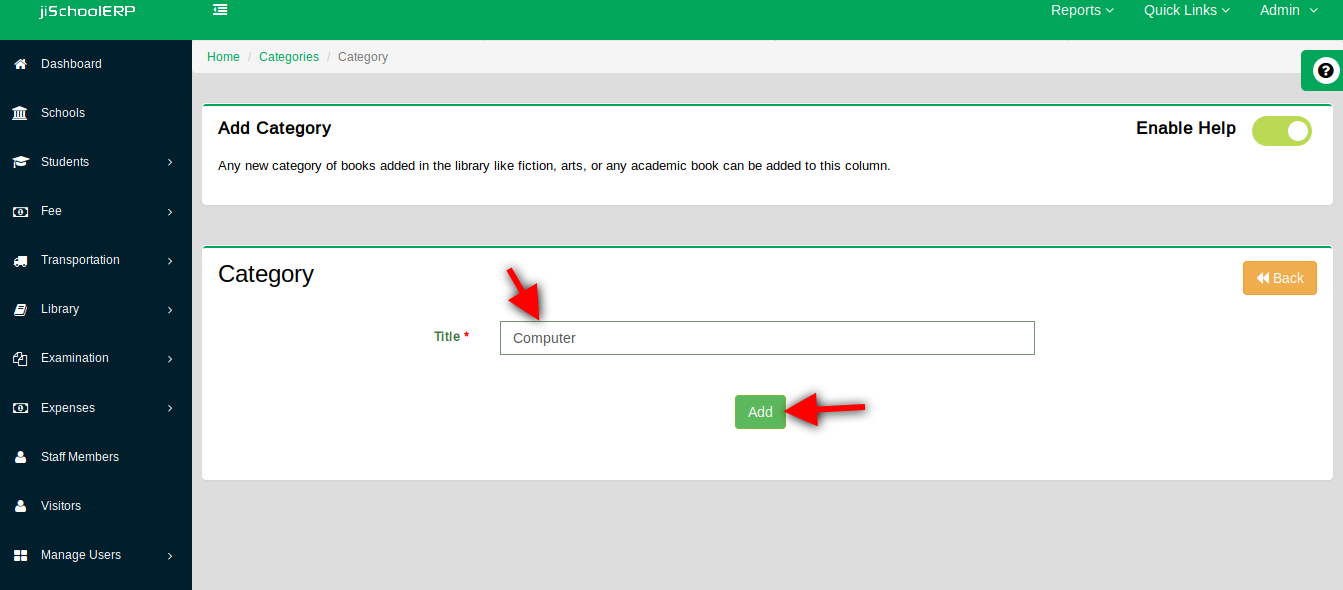 5. Watch the video for more details: https://jischoolerp.com/video/Library_category.webm