Student Attendance
1. To mark student attendance, go to Attendances>Student Attendance.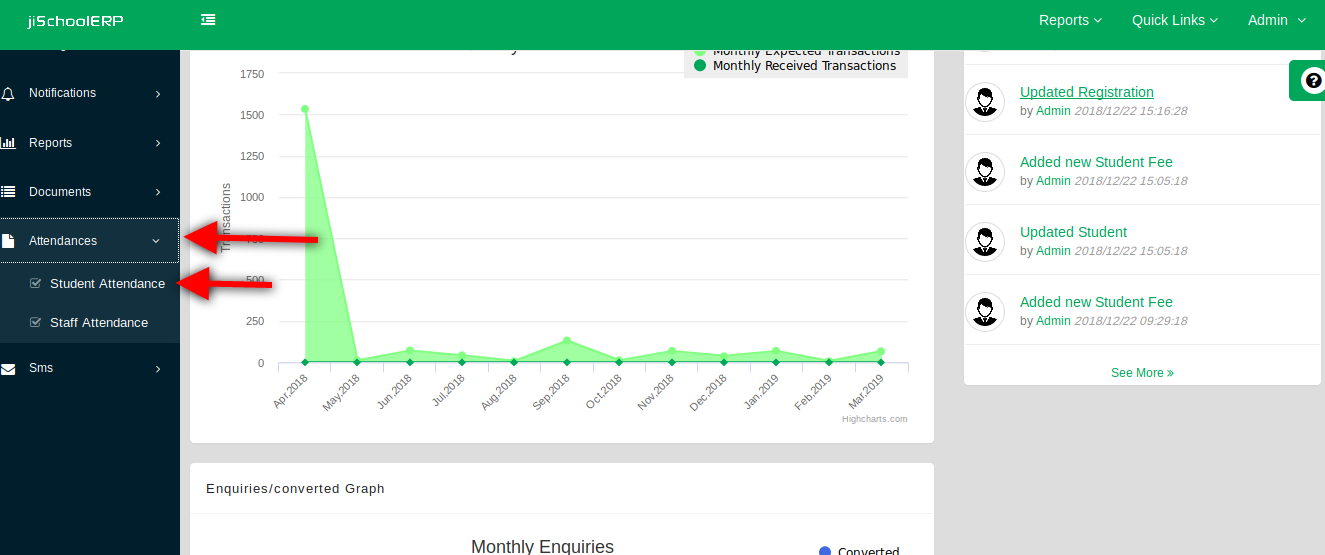 2. Select the school,class and section for which to need to mark the attendance and then click on 'Mark Attendance'.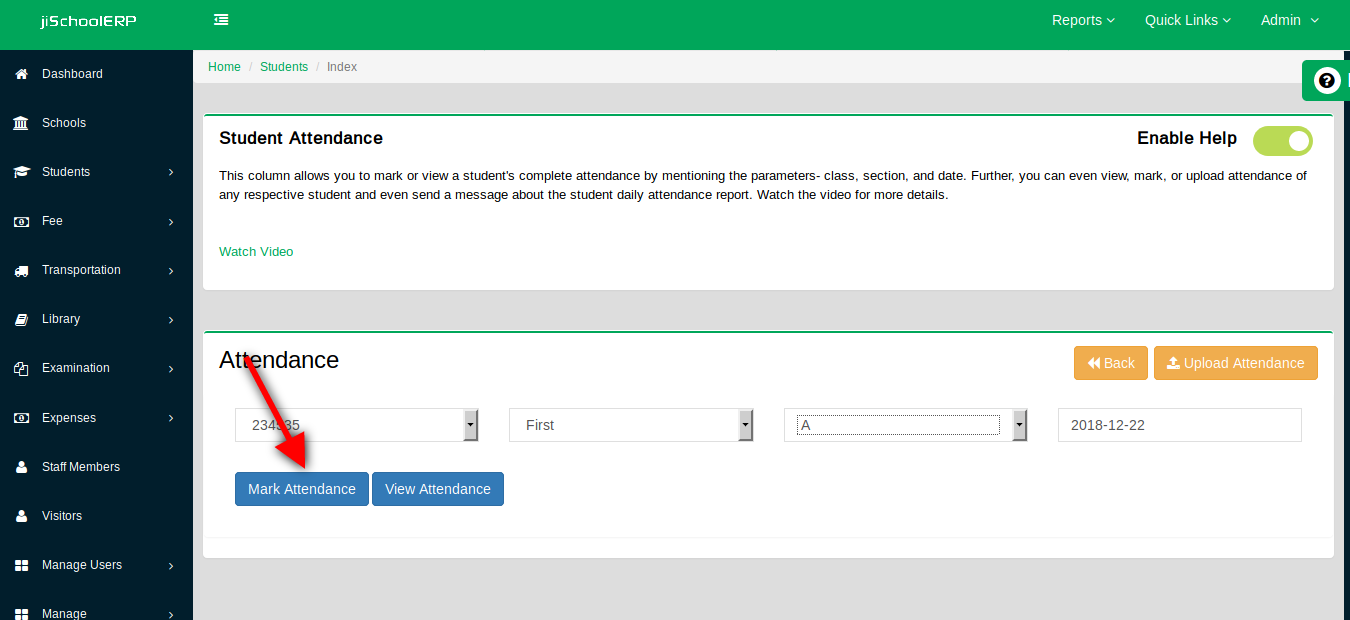 3. The next screen lets you mark the attendance for the required class or section. Under the 'Attendance' column you can change the state to either present, absent, or half day of each student For eg, Rohan of I-A is absent, and Alice and Keyon are present.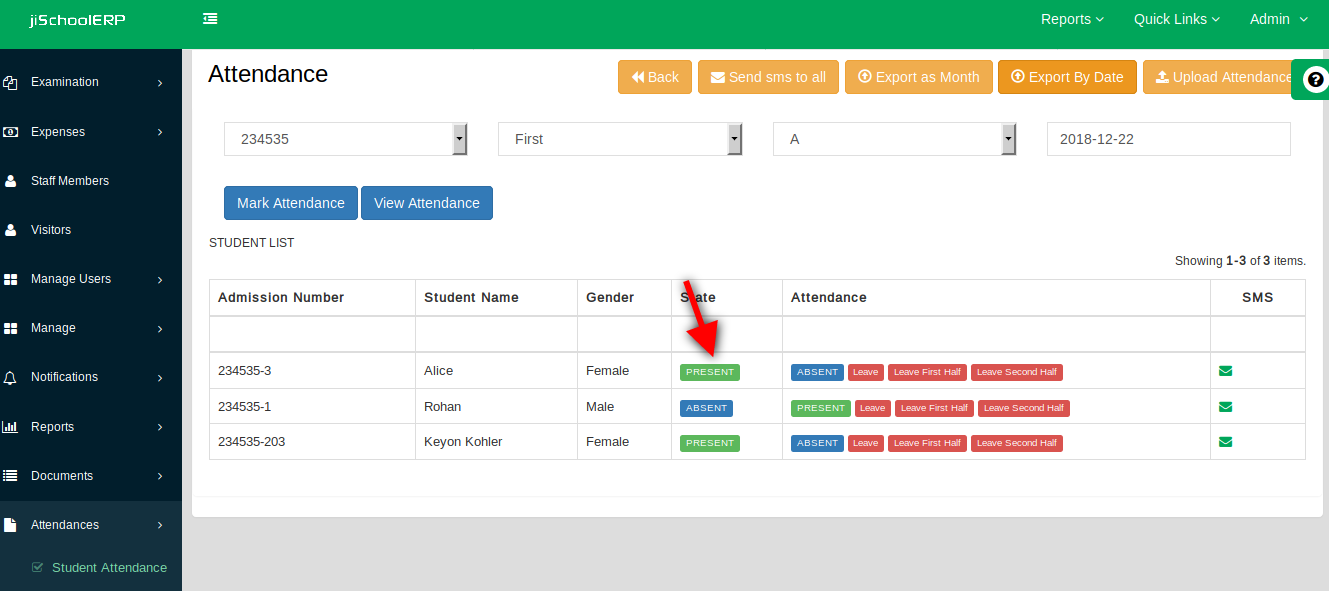 4. To check students attendance of a particular class, school, or a section, go to Attendances>Student Attendance. Select the required fields, and click on 'View Attendance'.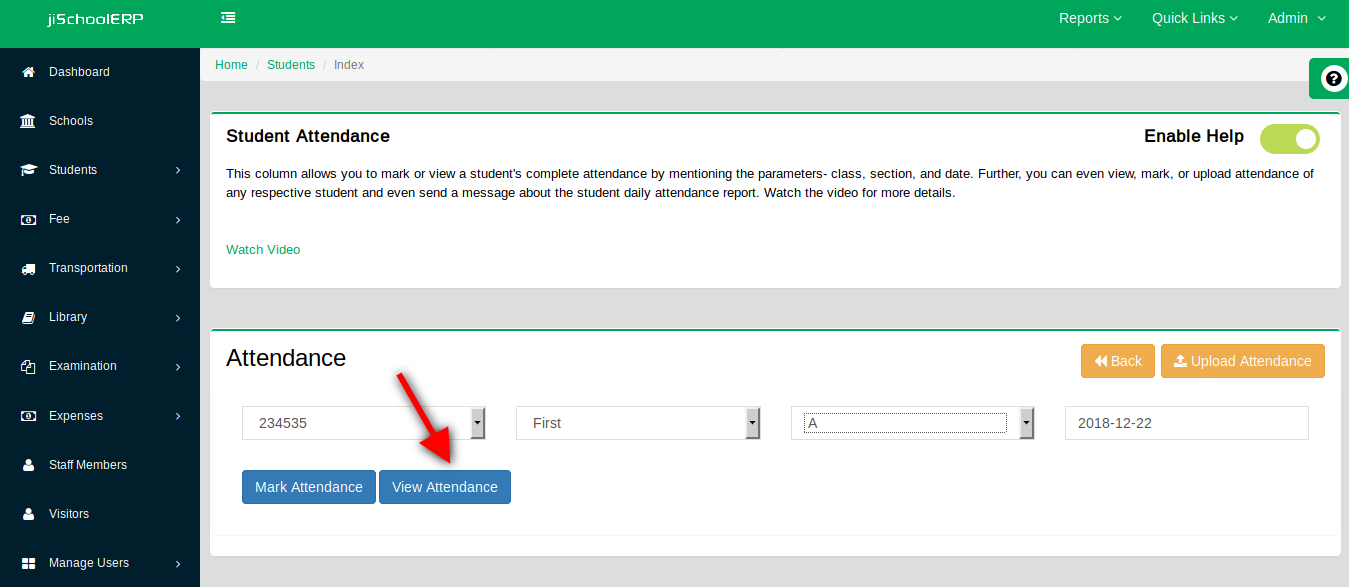 5. The next screen displays you the complete attendance of that particular class or school you are looking for.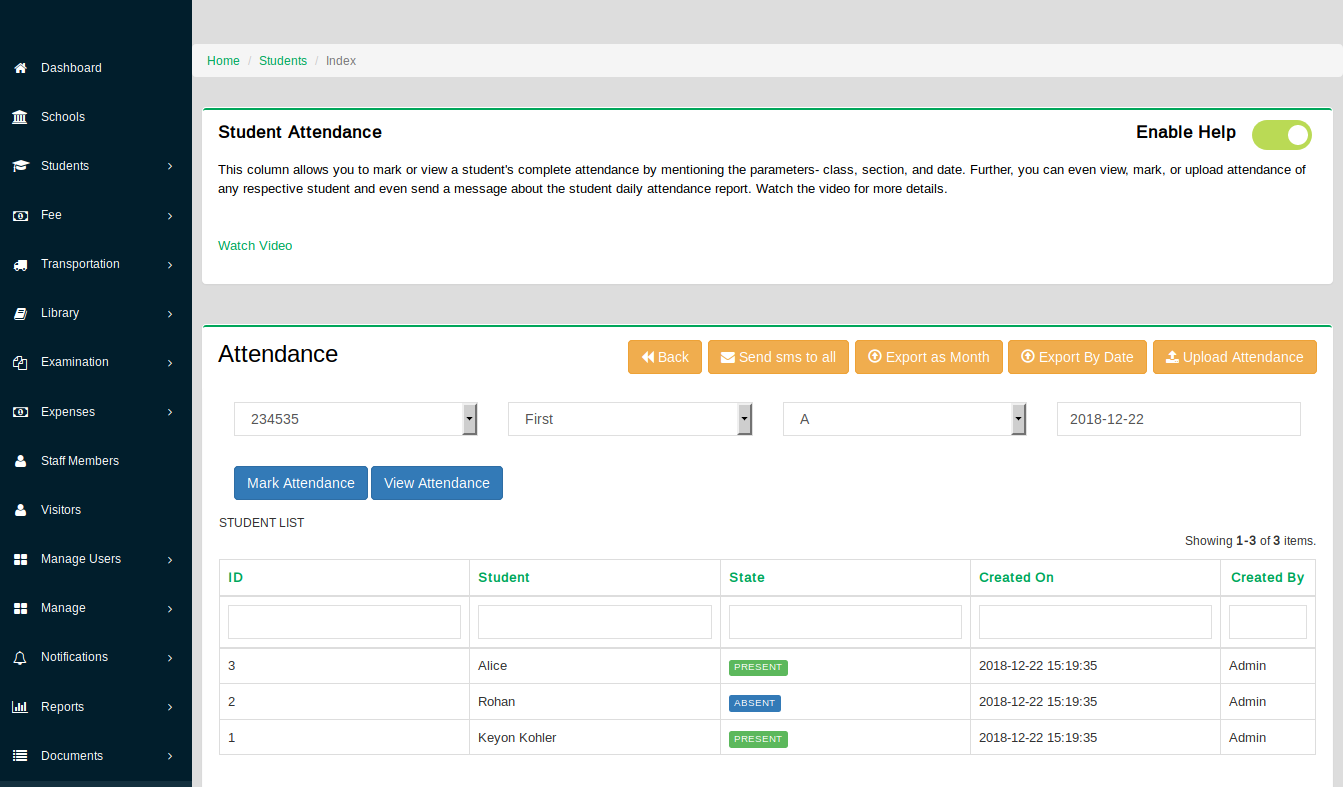 6. To upload an attendance sheet, go to Attendances>Student Attendance.
7. Click on 'Upload Attendance'.

8. Now click on 'Add' button.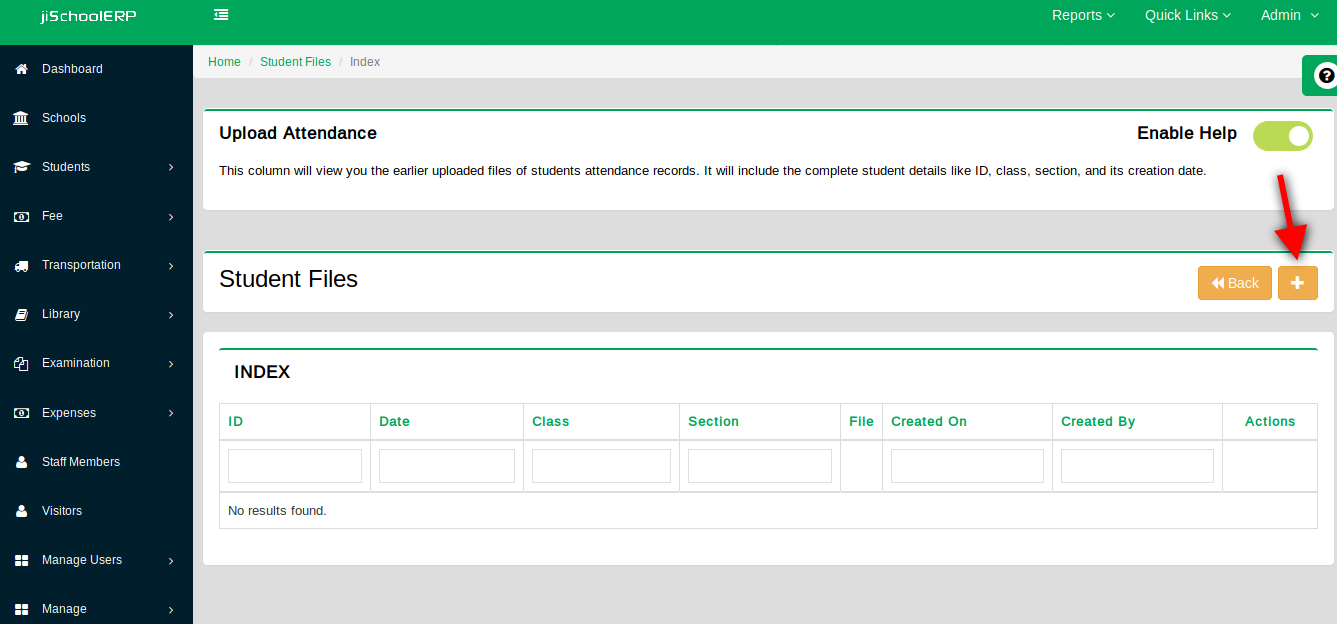 9. Fill up the required details and attach the attendance report. Then click on 'Save' button.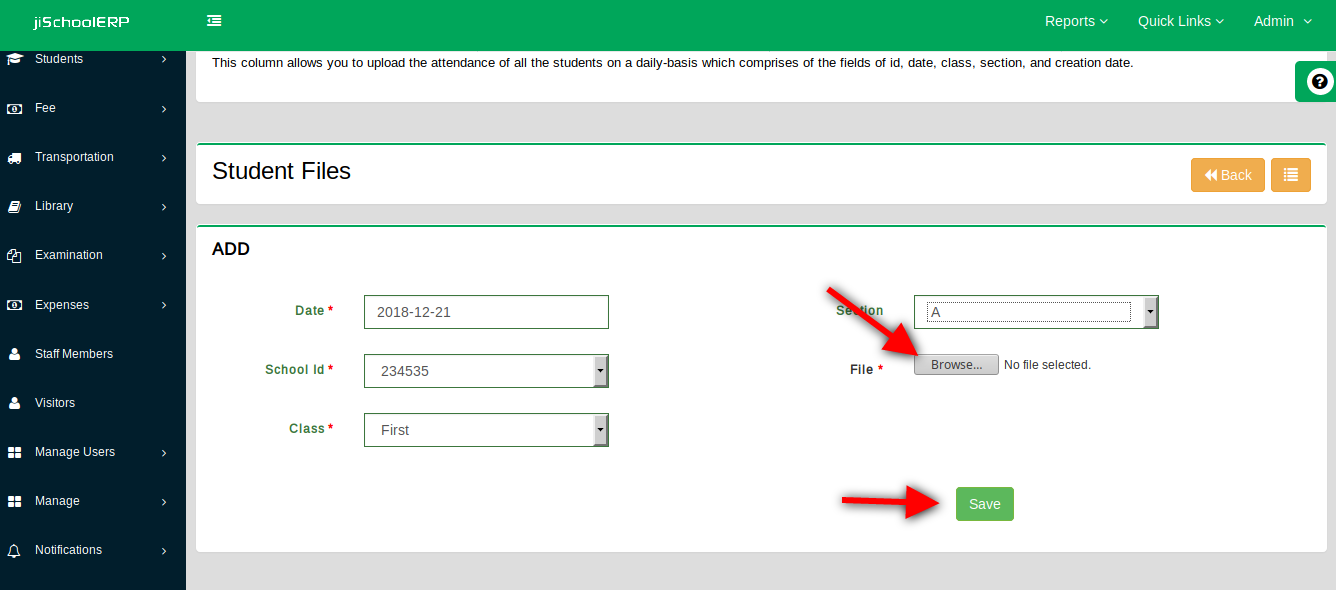 10. Watch the video for more details: https://jischoolerp.com/video/how_to_mark_student_Attendence.webm