Timetables
1. To add a new timetable, go to Timetables>Records. Click on the 'View' button of respective record for which you need to create a timetable. For eg, you need to make timetable for class I of New public school.
2. Now click on '+Add' button.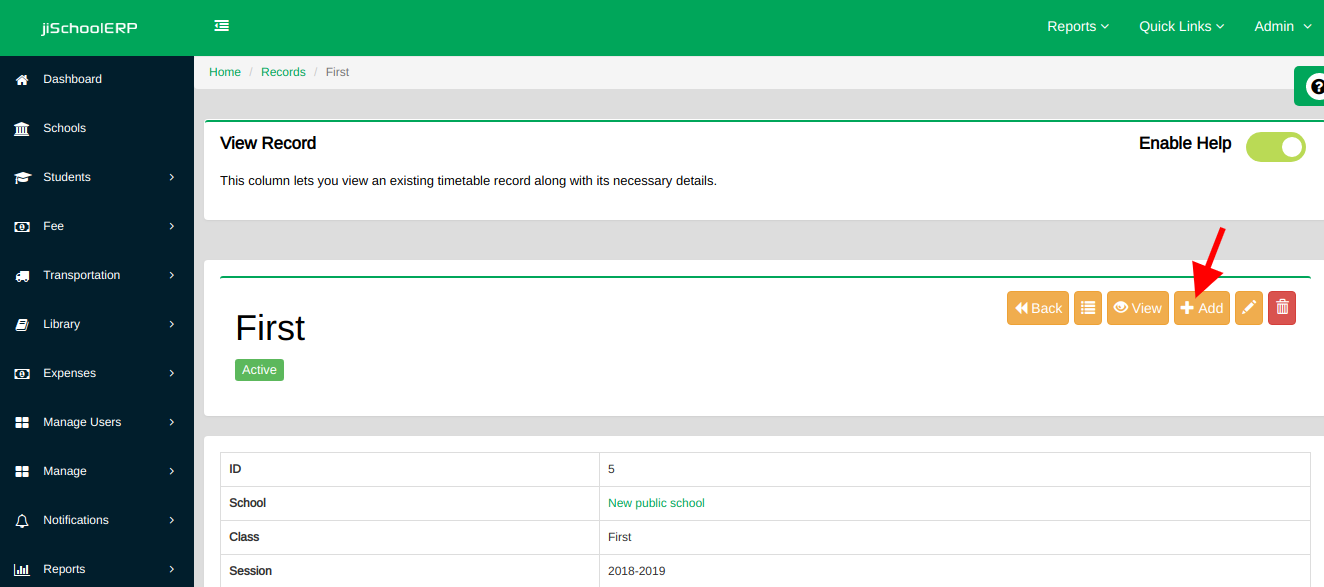 3. On the next screen, you can manage and add the lectures of the whole week along with mentioning the subject teacher and the classroom.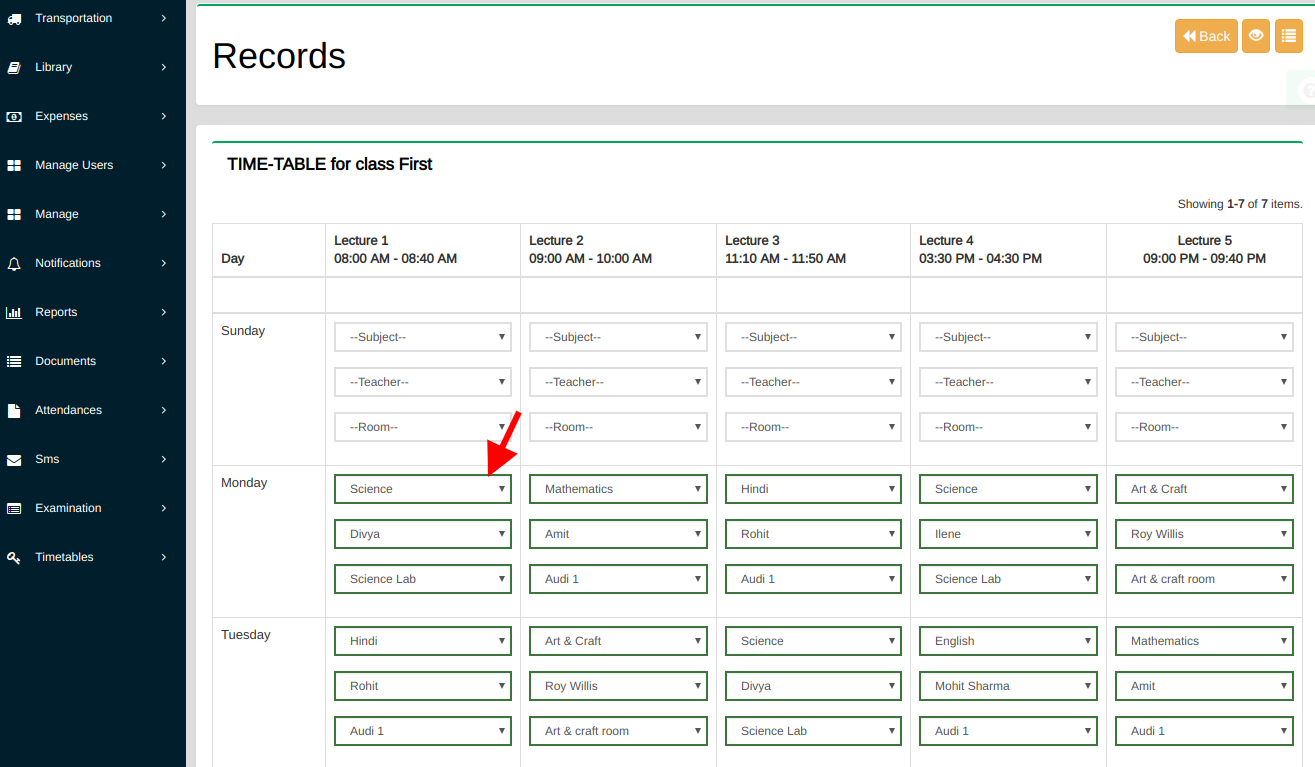 4. Similarly, you can view and update an existing timetable. Moreover, to check today's timetable, or to check a particular class-wise, teacher-wise, or room-wise timetable, go to Timetable>View Timetable.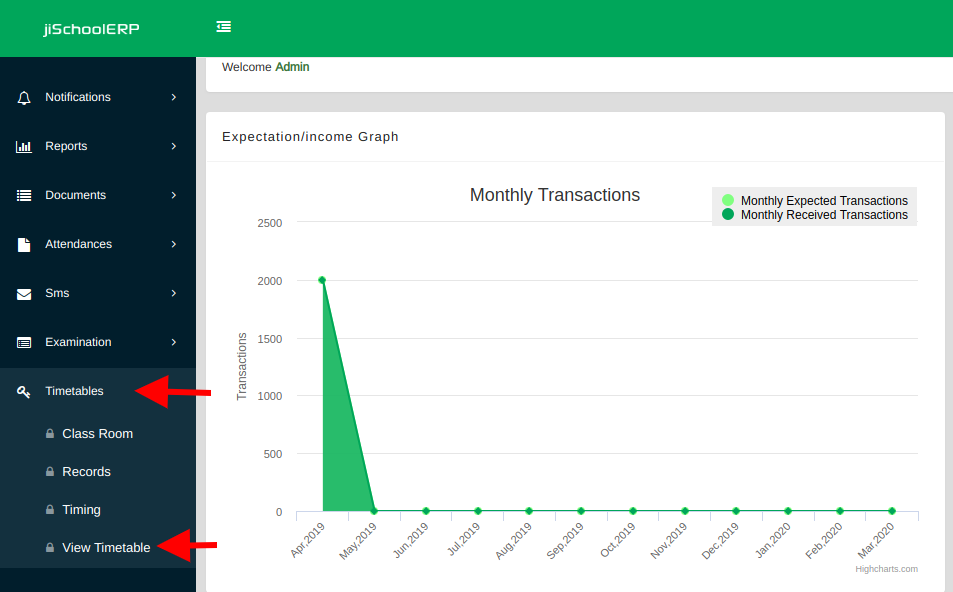 5. On the next screen, you can click on the required condition and view the respective timetable quickly.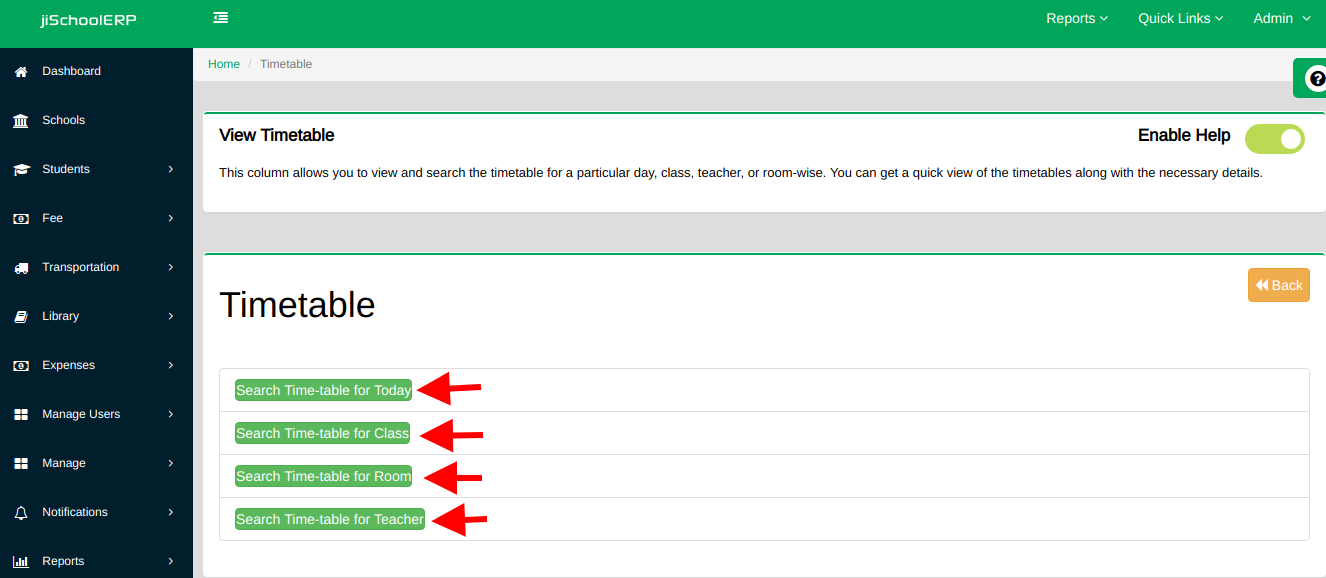 6. For eg, you need to check class I timetable for New Pulic School, click on 'Search Time-table for Class' and then select the field and then click on 'Search'.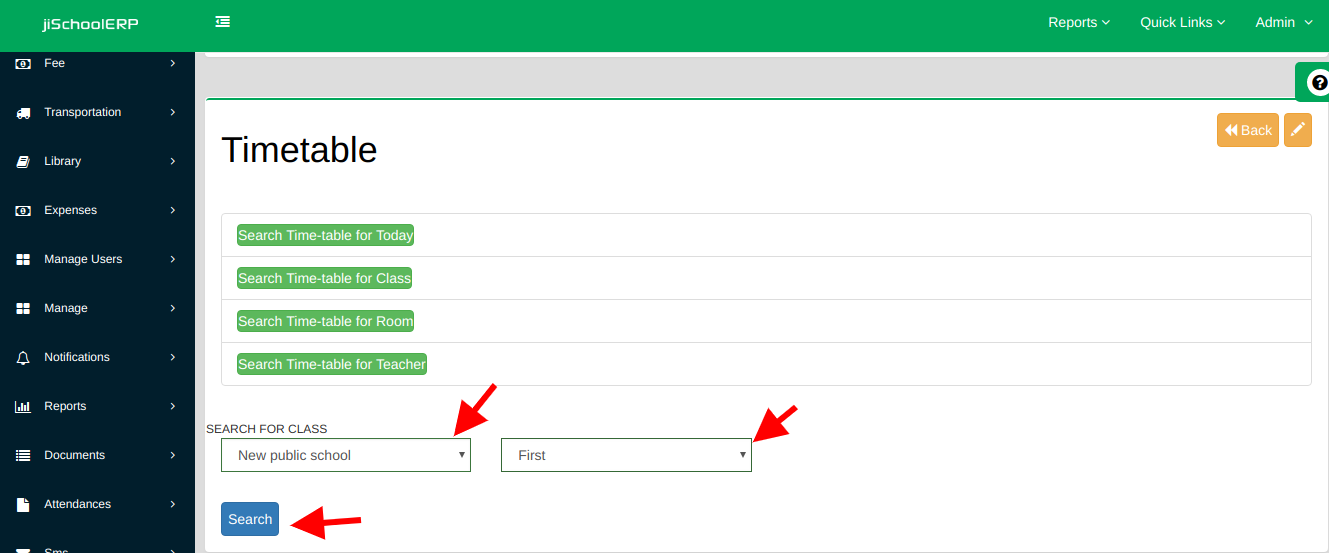 7. The next screen will display you the timetable for the desired class and day. Further, you can even print or download the timetable by clicking on the respective buttons on the top right corner of the page.