Timetable Records
1. To view the complete list of existing timetable records of all the existing schools, go to Timetables>Records.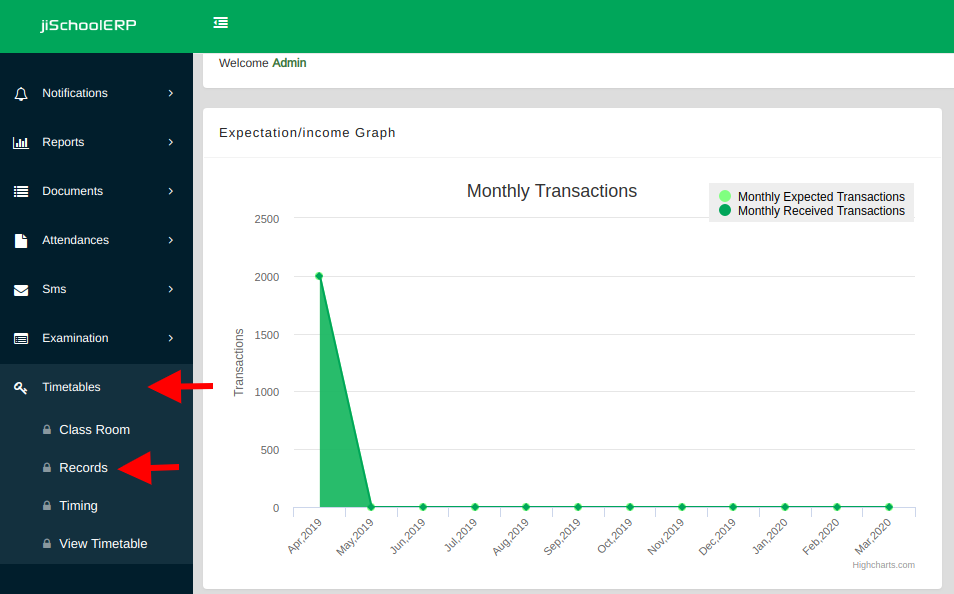 2. The next screen displays you the list of all the existing records of timetables for every existing school along with the respective classes.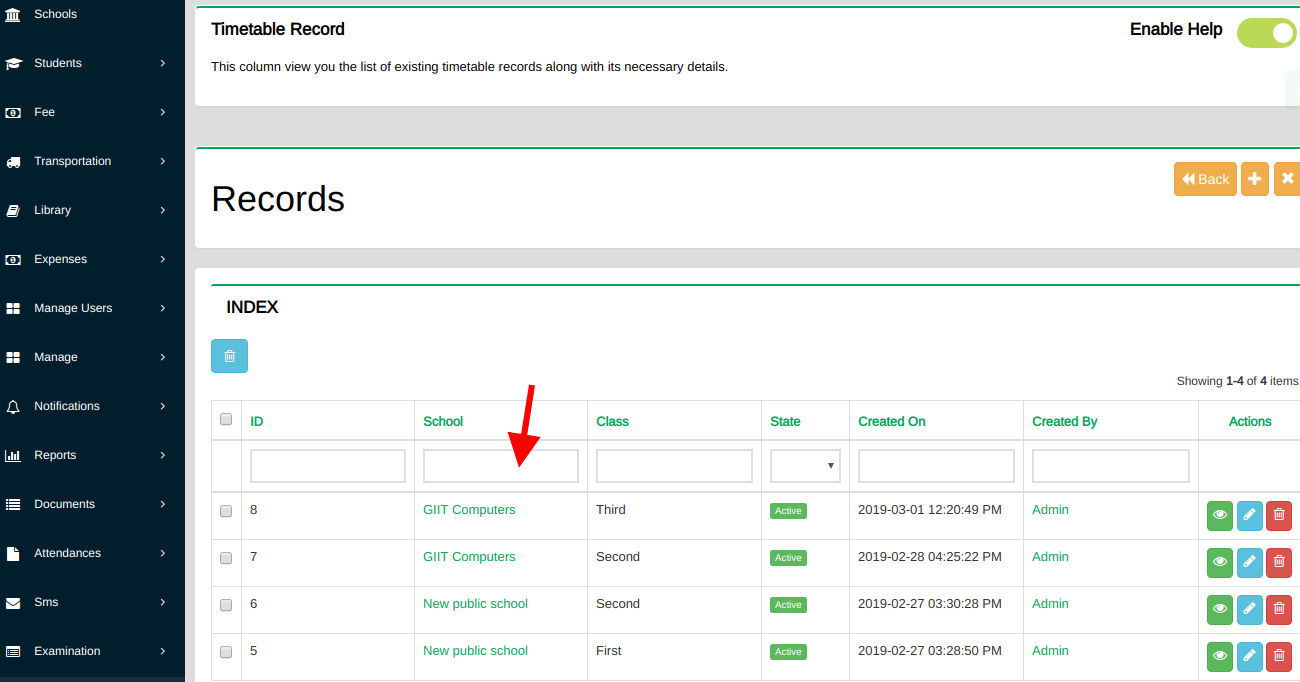 3. To add a new record, click on the '+' button and fill up the required details. Click on 'Save' button.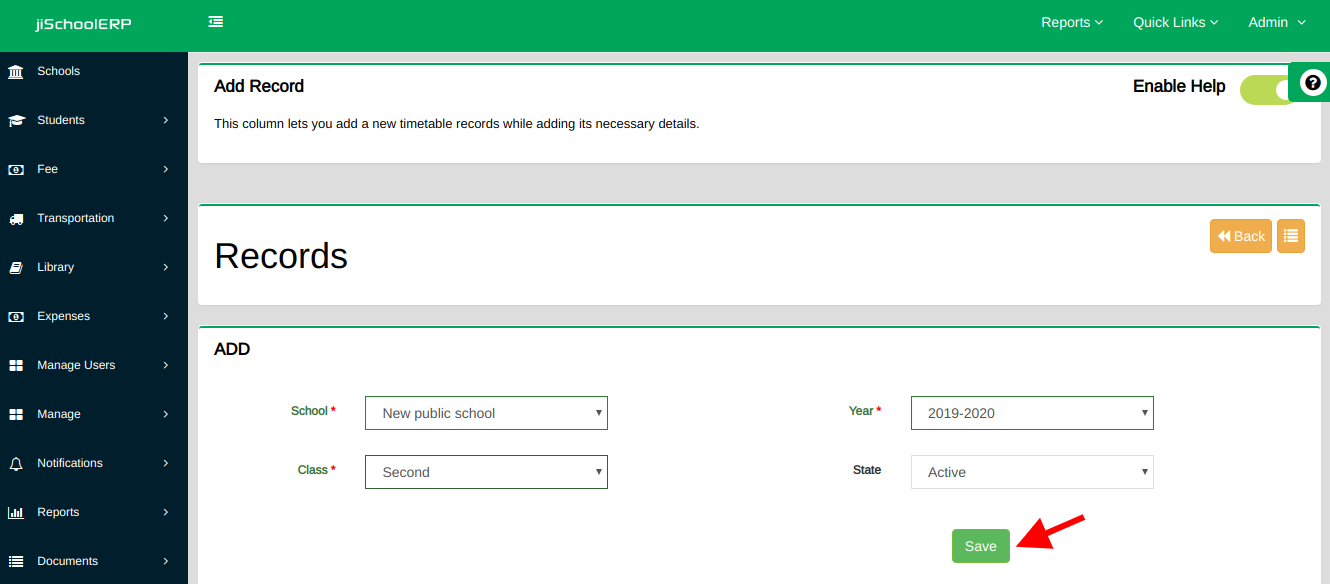 4. Similarly, you can even view, update, and delete an existing timetable record by clicking on their respective buttons.