Bus Attendants
1. To check the list of all the bus attendants, click on Transportation>Attendants.

2. The next screen shows you the details of all the bus attendants along with their complete details including his full name, license number, school, and contact details.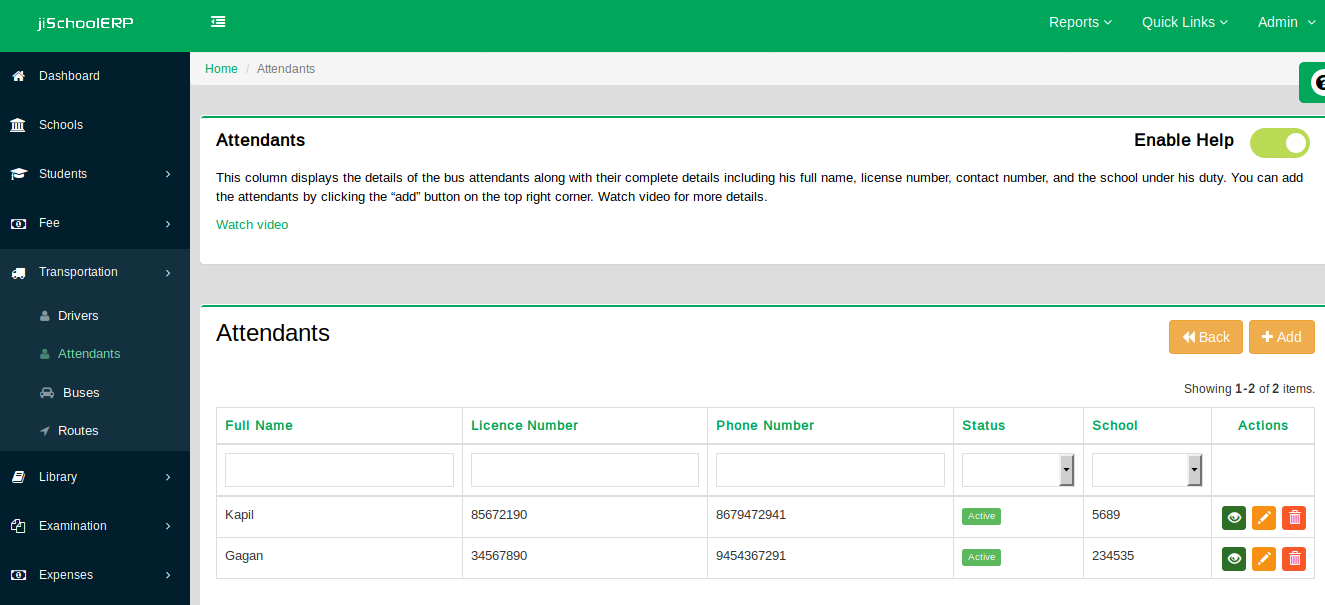 3. To add a new attendant, go to Transportation>Attendants and click on '+Add' button.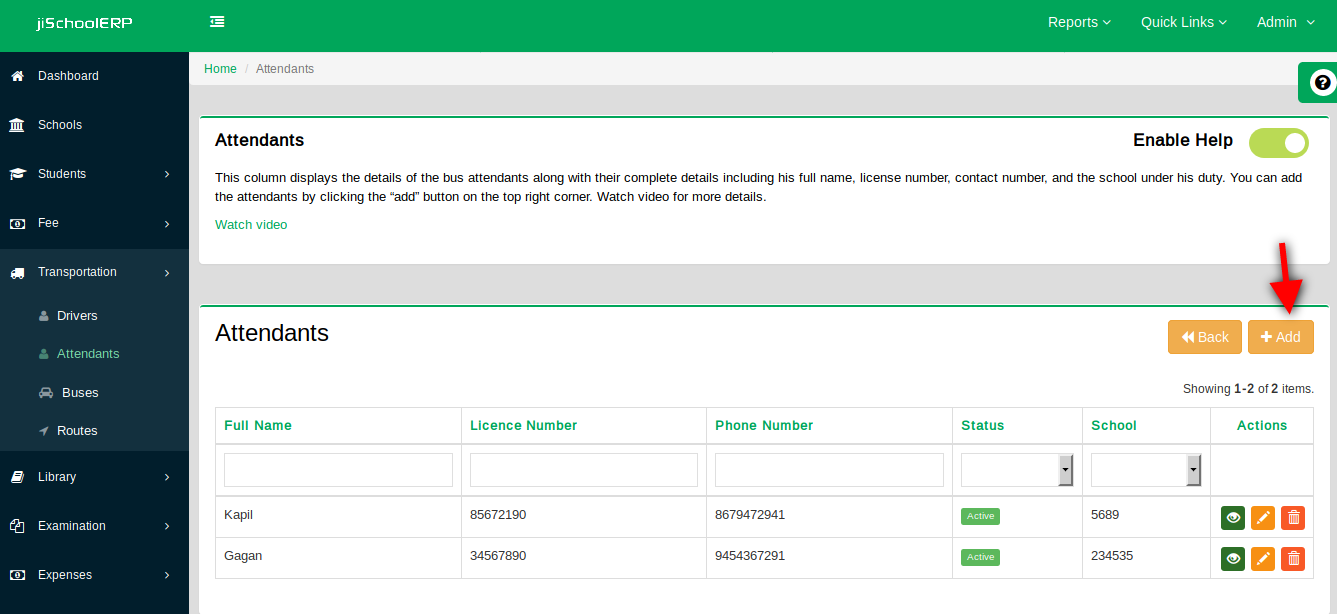 4. Fill the complete details of the respective attendant and click on 'Add' button below to save the changes.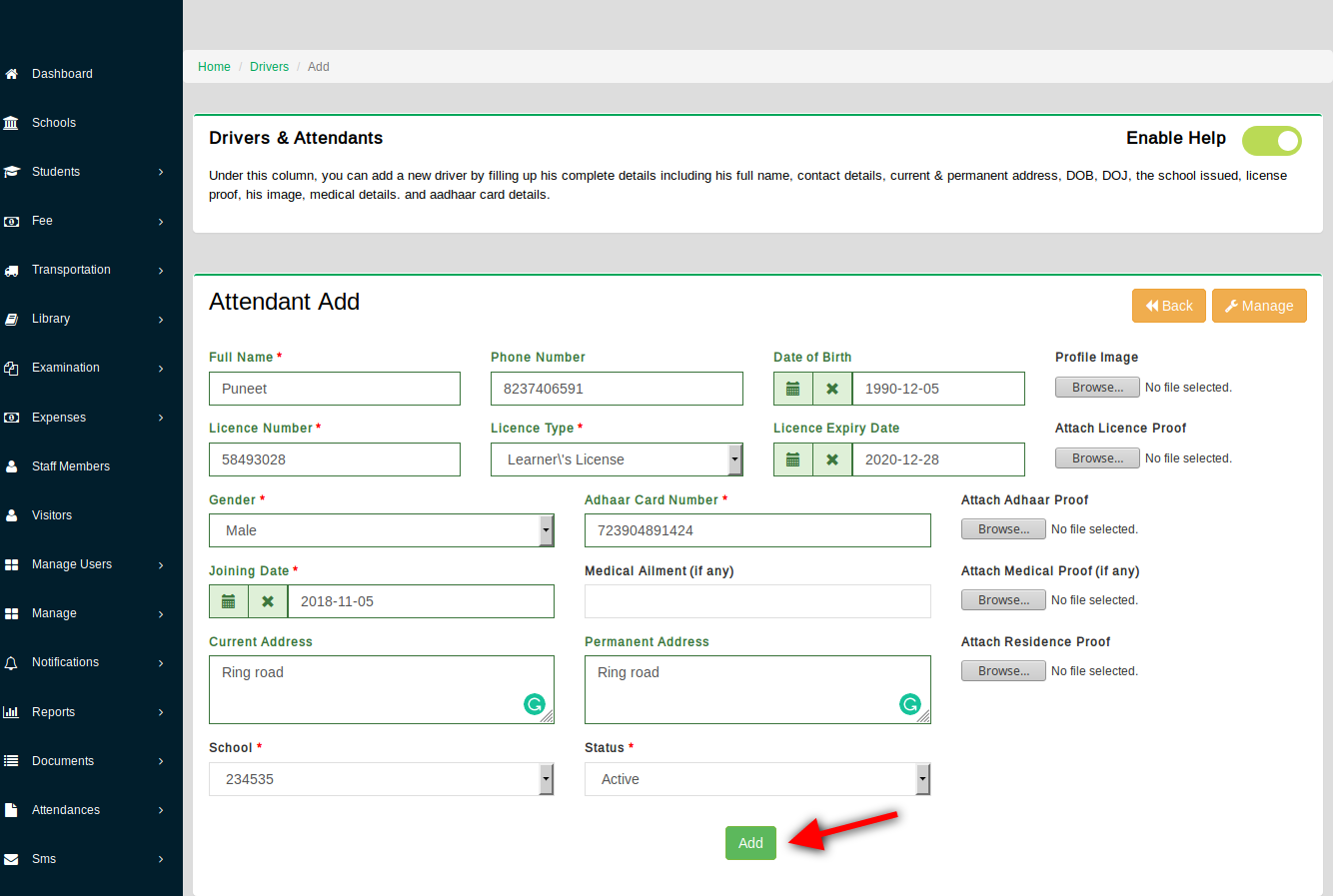 5. Similarly, you can also update, and even delete an attendant by clicking on the respective buttons 'Update' and 'Delete'.
6. Watch the video for more details: https://jischoolerp.com/video/attendent.webm